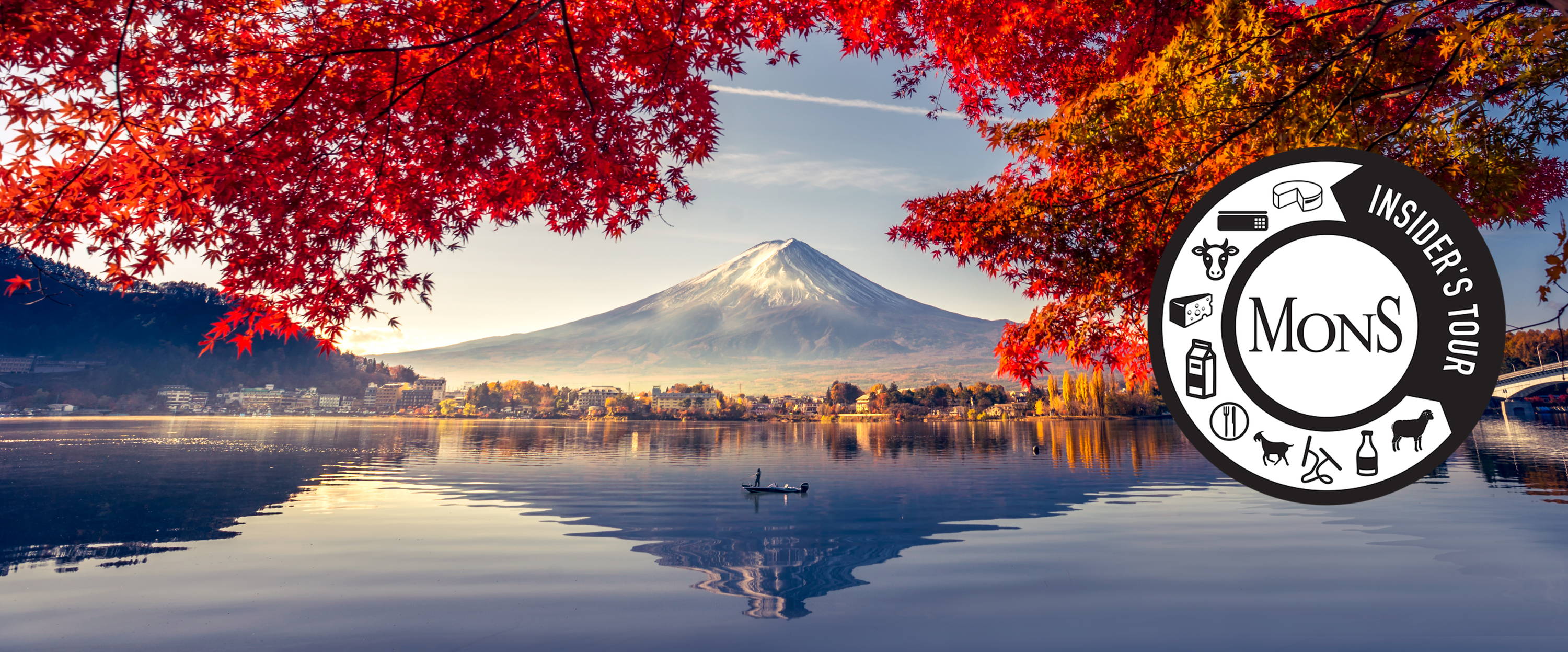 JAPAN HAS NEVER LOOKED SO CHEESY.
---
4th Annual JAPAN CHEESE AWARD
October 17-18, 2020
Observe Judging | Meet Cheesemakers | Try 100 Japanese Cheeses
Optional HOKKAIDO Add-on : October 19-22, 2020
*Tour dates are tentative until final confirmation of Japan Cheese Award dates in August 2019.
---
Limited to 6 attendees, 4 enrollment minimum
4.5 days of tastings, visits, and group discussions
Optional 4 day Hokkaido Trip
Cross-cultural connections and discussions with Japanese cheese professionals in Tokyo.
---
Cheesemaker Visits in Chiba or Tochigi Prefecture
Optional 5+ cheesemakers in Hokkaido
Tokyo Cheese Shops: Fermier, Fromagerie Alpage, Voice of Cheese, Lammas, Cheese Oukoku, Cheese Stand, and more.
*All visits subject to change. Any changes will be of equal quality and interest.
$2950
Includes:
5 nights Tokyo accommodation (double occupancy)
Most meals
All tastings & event fees
Transportation in Tokyo
Day trip to visit cheesemakers

Does not include airfare to and from Japan.

You've made it to Japan, why not stay a little longer?
4 Full days exploring Hokkaido,
October 19-22, 2020
TUITION : $1,450
Includes:
Visit 5+ cheesemakers
In-country flights & Transportation
Accommodation (double occupancy)
Stay at traditional hot spring hotel
Visit to Nikka Yoichi Whisky Distillery
Most meals & Cheese tastings
From So and Daigo in the 6th century, to Dutch traders gifting gouda to the emperor, to Edwin Dunn and the start of the Japanese cheese industry in Hokkaido - there's lots of history to unlock.
Deep dive into the laws around cheesemaking, import levels, and Japanese cheese in a globalizing market. Also, how do the Japanese incorporate cheese into their diets?
Traditions vs Craftsmanship

Let's discuss: If a country didn't make cheese historically, can it ever be on par? Maybe it's even "gastronomic appropriation"? Or is all fair in quality and craftsmanship?
Japanese whisky, sake, shochu, matcha, and everything in between. Pair it with cheese or maybe use it to make cheese. Let's taste these cheeses and learn pairings from the experts in Tokyo.
Application & Eligibility
---
This tour is organized in partnership with Mons Formation.
Like other Mons Insider Tours, we ask prospective attendees to fill out a short application.
Attendee contact information, a resume/ CV, and a letter of intent help us better understand the goals and interests of those applying for the Tokyo Insider Tour.
Malory is a Japanese cheese specialist with years of experience in the Japanese cheese industry. She worked as a cheesemonger at Tokyo's Fromagerie Alpage. Now her company, Japan Cheese Co., is the only company solely focused on exporting Japanese cheese to the world.
Malory lives and breathes the Japanese artisanal cheese movement with an inside view and an outsider's perspective. Her belief is that the best cheeses are those that honor the land, the animals, and the maker, no matter where they come from.